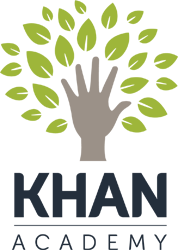 The New York Times Has a great article about the Khan Academy Discovery Lab Summer Camp.
The Khan Academy Goes to Camp, and It's All Offline
At first blush, it seems an unlikely direction for Mr. Khan, who is best known for his popular online lectures that span topics from geometry to Byzantine art. But it is intended to test the possibilities of both online and offline education. Most of the students in the camp, which is held in Palo Alto, Calif., are seasoned users of his online offerings, he said. At the two-week-long camp, for six hours each day, they dive into projects with their hands, with each other, face to face.

They take apart household electronics, build robots and learn about probability by making bets in a make-believe casino (after getting lectured, Mr. Khan pointed out, about the perils of gambling). Conversation is an important part of the camp, which, as Mr. Khan acknowledged, they can never get from the Khan Academy's online lectures and lessons.

"It helps us learn what education can be and where our virtual stuff fits," Mr. Khan said of the camp. "It gets us closer to how to run our own school."
Educators may complain about what Khan is doing but he is pushing the boundaries of virtual education and showing that anyone who is passionate about kids and improving education can make a difference.