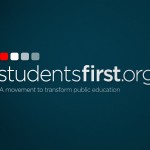 Yesterday Students First published a State-by-State analysis and report card that looks solely at education policy environments and provides a road map for schools' success. From the press release.
Sacramento, CA. – Today, national education reform advocacy organization StudentsFirst published its first-ever State Policy Report Card, a new tool for improving student achievement that doesn't look at individual or school-wide test scores or teacher effectiveness, but instead gauges how well each state's education policies are serving students and schools.

"The most powerful way to improve student achievement from outside the classroom is to shape policy and implement laws at the state level that govern education," said StudentsFirst CEO and Founder Michelle Rhee. "That is why our report card focuses singularly on the education policies in place in each of our states. And when we look solely at policy, it's clear that we have a long way to go toward improving our education system in America."

The report raises serious questions about whether states' education laws and practices are contributing to student success. Nearly ninety percent of states received less than a "C" grade on the State Policy Report Card, and no state earned higher than a "B-".
Pennsylvania scored a D and currently ranks 19th among the other states. Click on the image to view the full report.


Pennsylvania has made great strides when it comes to considering and enacting policies that will impact the success of the education system and increase student achievement. Pennsylvania has adopted meaningful educator evaluations that will identify excellent teachers and principals. Pennsylvania has always tied consistent ineffectiveness to potential dismissal and with new evaluations that measure an educator's impact on student achievement, the state can develop and maintain an effective workforce that will have the greatest impact on students. Pennsylvania has also recently enacted the Opportunity Scholarship Tax Credit program aimed at helping low-income students attending low-performing schools. The Commonwealth has also embarked on a mission to update the state's antiquated charter school law and should consider including better authorizing and accountability structures for all charters. These policies will all have meaningful impacts on students, and the state should continue enacting policies that put students first.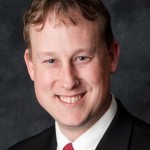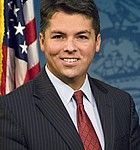 The report card from Students First has bipartisan support from PA Lawmakers. The Patriot News reported these comments from Rep Aument and Rep Boyle.
Two lawmakers who have been briefed in advance about the group's report card saw value to it. Rep. Ryan Aument, R-Lancaster, who authored the educator evaluation system legislation, said he thinks the report card should be used as a map for education reform.

Rep. Brendan Boyle, D-Philadelphia, called it "a thoughtful, well-researched tool" that should help lawmakers "work toward creating policies that give parents more information, reward good teachers, and force government to spend tax dollars wisely."
It's good to see student focused organizations such as Students First and Pennsylvania lawmakers who are willing to talk about the issues facing Pennsylvania students and put ideas for real reform on the table.