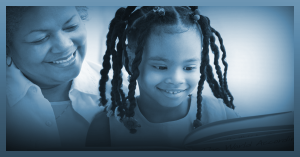 I recently completed a new series of blog posts on Parental Engagement generational learning. You can view the entire series over at the Demme Learning Blog.
Watch the video overview:

Part 1 – Why Generational Learning Is Important
Grandpa Joe is one of the most beloved fictional grandparents in all of pop culture. His relationship with Charlie in the book and movie Charlie and the Chocolate Factory perfectly captures that special bond between grandparent and grandchild. The story is also a wonderful illustration of how grandparents can impart wisdom to their grandchildren.
Part 2 – Williamsburg with My Grandmother
It is important for kids to interact with their grandparents. Not only does developing a relationship with grandparents strengthen the emotional support system for the child, it allows our children to learn from people even older and wiser than ourselves. Grandparents who are engaged in their grandchildren's learning can help inspire them to read, to study, and to explore.
Part 3 – Intergenerational Learning: Insight from Research Studies
"Grandparents aren't just telling silly jokes these days. More than half report conversations with their grandchildren include meaningful topics such as morals and values (78 percent), religion and spirituality (66 percent), and illegal drugs and alcohol (50 percent.) Even 37 percent talk about dating or sex with at least one of their grandchildren. They also talk about key issues such as staying safe (73 percent), peer pressure and bullying (53 percent), and health/obesity (61 percent.) Almost half (45 percent) talk about issues their grandchildren have with their parents.
Part 4 – Tips for Intergenerational Learning
One of the best gifts we can give our children is the opportunity to spend time with their grandparents. Strengthening the bonds of family is rewarding for everyone and creating memories with loved ones is an opportunity to bring joy and happiness into our lives and the lives of our children.