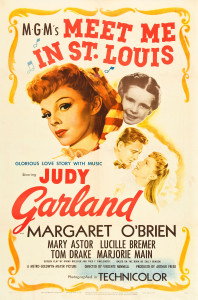 This weekend, March 19-20 I will be speaking at the Greater St. Louis Area Home Educators Expo. Below are the four talks I will be giving along with a description of each. Visit their website to see the times and locations for each talk. I look forward to seeing you there.
Dreaming Dangerously: Finding Your Life Dream and Chasing It
It's a great big world out there and as a young adult, you're trying to find your way. You need to make a living but you also want a life. You have some idea of what you like to do but how does that translate to find a job? And what about those scary words, "career," "vocation," "calling?" Relax. Breathe. In this talk, I share a mix of anecdotes and practical tips designed to provide young adults with the confidence and starting foundation they need to discover and pursue their life dream.
Trust Parents: Why Engaged Parents are Essential in Building Lifelong Learners
At the heart of this talk is the simple truth that parents are the key to a successful education. The secret? You don't have to be a rocket scientist to help your child succeed. Drawing on a rich set of research, various social sciences studies, and Ethan's homeschooling story "from coonskin cap to college graduate," this talk provides a compelling argument for the importance (and power) of trusting parents. Learn practical tips for parental engagement and be encouraged by the evidence that says, "parents you can do it and you can do it well."
Embrace Awkward: How Awkward Online Parents Can Save the World
Facebook, bullies, and sexts, oh my! Talking with kids about using the internet is about as awkward as talking to them about the birds and the bees. Come learn why, when it comes to teaching digital citizenship to kids, parents matter more and can have a greater impact than peers or educators. Let's make it easier for parents to be parents online and encourage them to embrace the awkwardness of teaching kids about the digital birds and bees.
Show Up Politics: Getting Involved in the Political Process
Growing up, my parents would take me and my brothers along with them when they voted. I remember the old-fashioned lever voting machines in the booths. Seeing my parents engaged in the political process played a very significant role in my life. Now, all these years later, I have put those acquired values to work, serving my local community in many roles, most recently as a township supervisor. In this talk, I draw from my experiences to provide inspiration and practical tips for civic engagement. You and your whole family can make a difference in your local community; learn why local politics matters and why showing up is the most important step.