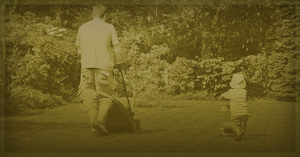 Back in July, I shared my parental engagement work series which you can read over at the Demme Learning blog. Here are short summaries from the series.
Part 1 - What's the Color of Your Child's Parachute?
The average adult works approximately 1,700 hours a year (Source). Since so much time is spent at work, it's best if you can enjoy your work and find a job where your unique skillset is useful. In 1970, Richard Nelson Bolles wrote a book called What Color Is Your Parachute?. The book continues to be a bestseller and has helped many people figure out what career(s) to pursue. As parents, part of our responsibility is to help our children figure out "what color their parachute is" by guiding them in that process of self-discovery.
Part 2 -Â Happiness and Earned Success
If you want to be happy, strengthen the bonds in your family, be active and engaged in your community, and work hard to earn the kind of success that gives you satisfaction and pride in a job well done. And remember, circumstances in life may raise or lower your happiness but if you find joy in the daily activities, you'll be able to weather the storms, savor the mountaintops, and take pleasure in the little things of life.
Part 3 -Â The Value of Work & Relaxation
Even though there was always work to be done, my parents would always take a day off on the weekend and we would relax as a family and enjoy the world around us. We would take hikes, have cookouts, go canoeing or just lounge around the house and enjoy a good book. Having a rhythm to the week helped me experience the benefit of both work and relaxation.
Part 4 -Â Tips for Helping Your Kids Develop a Strong Work Ethic
When most people hear the word 'art', they immediately think of the fine arts like painting and sculpture, but something as simple as gardening or digging a ditch can be artistic in that it can express the unique style of a person. There is just as much dignity in working with the hands as there is in working with the head. Manual labor also has the benefit of cultivating humility which is a foundational element of a good work ethic.