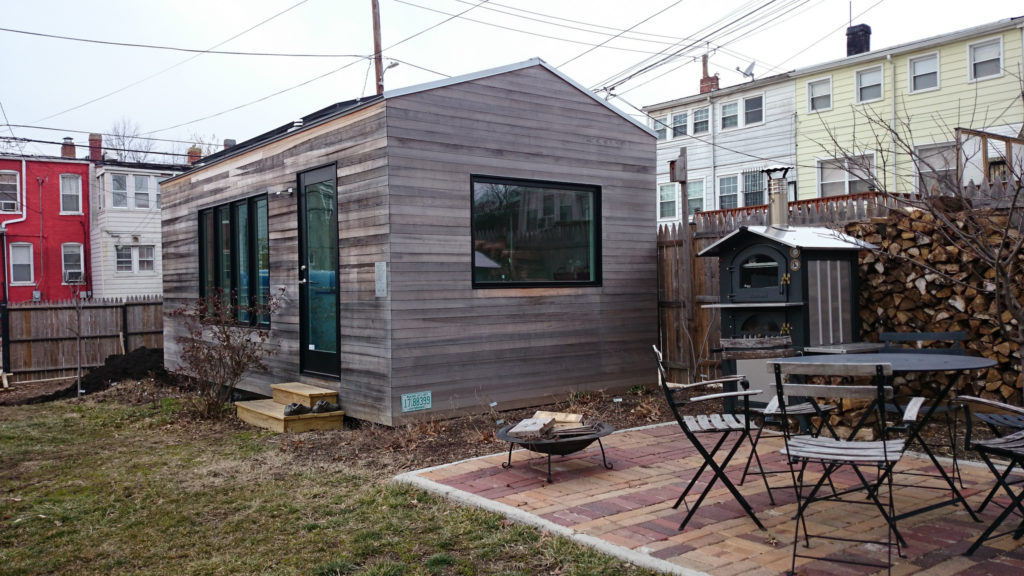 Accessory Dwelling Units have gotten a lot of publicity in recent years, due in large part to the Tiny Houses movement. Often valued for their trendiness and novelty, ADUs are becoming an important alternative to standard housing. And while Tiny Houses are one form of ADUs, they are not the only or even the most important one. Common models for ADUs include turning a basement or garage into a fully furnished apartment or building a cottage in a spacious backyard. ADUs allow renters to find more affordable housing options and allow homeowners to generate additional revenue by charging rent.
One significant reason that ADUs have become more popular is that demographic shifts have created a market demand for multi-generational housing. Pew Research Center reports that as of 2016, 1-in-5 Americans live in a multi-generational home, for a record-setting number of 16million people. This report notes that "the number and share of Americans living in these households increased sharply during and immediately after the Great Recession of 2007-2009. Since then, growth has slowed a little but has remained much more rapid than the growth before the recession." An especially dramatic finding of this report is that "young adults have been the age group most likely to live in multigenerational households" whereas previously it was adults age 85 or older. Pew found that "among 25- to 29-year-olds in 2016, 33% were residents of such households." Even more strikingly, "among a broader group of young adults, those ages 18 to 34, living with parents surpassed other living arrangements in 2014 for the first time in more than 130 years."
Another important reason that more attention is being paid to ADUs is that our economic situation in the United States presents us with some challenges. Here's a quick snapshot of where we are as a nation: affordable housing is increasingly hard to find in some locations; the Boomers are retiring without adequate savings; public funding is being stretched as the workforce producing tax revenue shrinks, and all the while a new generation of school children are in need of education funding. It's worth exploring this impending crisis in more detail.  
A Nationwide Housing Crisis:
You've likely seen headlines like these: "A minimum-wage worker can't afford a 2-bedroom apartment anywhere in the U.S., report finds." The report in question, Out of Reach 2018, was published by the National Low Income Housing Coalition and it has generated a lot of buzz in local and national newspapers. The report details how across the United States "renters with the lowest incomes face the greatest challenge in finding affordable housing." (To read my analysis of the housing crisis in Lancaster County, click here.)
An article in Curbed.com explains that this lack of affordable housing is leading to less geographic mobility, less creation of new businesses, an increasing concentration of wealth and opportunities in a select few regions of the country, and an increasing burden on young adults attempting to begin their adult life. In other words, the affordable housing crisis functions as a vicious cycle of cause and symptom in a broader economic emergency.
Boomers are Retiring, The Workforce is Shrinking, and the K-12 Population is Expanding:
The Boomers are retiring, but they are worse off financially than the previous generation, a phenomenon that upends recent history and recalls the days of the Truman presidency. The Wall Street Journal reports that "more than 40% of households headed by people aged 55 through 70 lack sufficient resources to maintain their living standard in retirement." That 40% designates approximately 15 million American households. At the same time, there is a dearth of working-age adults to support the entitlement programs (Social Security and the like) to support the retiring Boomers.
As if this wasn't bad enough, sobering analysis from the Foundation for Excellence in Education details how this surge in retirement is dovetailing with an uptick in the K-12 population, portending fierce funding battles between retirees and school districts at the local, state, and federal levels. The boomers are retiring, many of them don't have the financial resources to support themselves in their retirement, and there simply won't be enough public funding to address the shortfalls.
Given both the demographic changes and the economic challenges, the market demand for ADUs will likely continue to increase. This article explores the benefits of ADUs and the obstacles preventing their development and argues for why we should promote ADUs as a viable housing option.
The Benefits:
The White House toolkit on ADUs explores several broad economic benefits from ADU development including:
Housing regulation that allows supply to respond elastically to demand helps cities protect homeowners and home values while maintaining housing affordability.

Regions are better able to compete in the contemporary economy when their housing

development is allowed to meet local needs.

Smart housing regulation optimizes transportation system use, reduces commute times, and increases use of public transit, biking and walking.

Modern approaches to zoning can also reduce economic and racial segregation.
In addition to these macro-scale benefits, ADUs are beneficial to everyday homeowners and renters. These benefits include the following:
Homeowners can:

provide aging adults with living space that is nearby but that still maintains the standard of independence they have grown accustomed to.

provide their adult children with a living arrangement that allows them to experience independence and autonomy without crippling them financially.

increase equity in their property and generate additional income by renting to non-related individuals and families.

Renters can:

Choose housing that meets their changing needs; smaller households, increased housing cost, availability of work

Choose environmentally friendly housing options with a smaller average space per person and a lighter ecological impact.

Find affordable housing, including rent that is at below-market rates.

Have the opportunity to interact with neighbors that they might not otherwise have regular contact with, for example, if the homeowner is a family, an older couple, etc..
In addition to the quantifiable economic advantages of ADUs listed above, there are important qualitative benefits as well. For example, I am a huge advocate for inter-generational learning: I think that grandparents and older adults have a lot they can teach younger generations, and also a lot they can learn from them. ADUs can allow multiple generations to live and close proximity with each other, facilitating opportunities to bond and to learn from and with each other. (Check out my blog series on intergenerational learning.)
The Obstacles:
In Coppage's report which I cited earlier, he lists a number of obstacles that hinder the creation and use of ADUs. These obstacles include:
Structural regulations (including parking space requirements)

Size regulations

City service fees and regulations, including for extending utility services like electricity

Local government barriers, including prohibitions on kitchen facilities

Occupancy restrictions, whether mandating owner occupancy or prescribing who or who cannot rent a unit.
Conclusion:
At a time when our nation faces severe economic challenges and a dire housing crisis, support for ADU development is blossoming into a bipartisan cause. States like California and cities like Portland and Seattle are already seeing the benefits of removing outdated zoning law and overbearing regulation. As I stated in an interview with Lancaster Online, "the market tells us that people want more options. When demand goes up, people could monetize empty space on their property. Let's remove some of the government regulations and let people choose what they do with their own properties."
The future of ADUs in America looks promising. ADUs can aid multigenerational families, provide affordable rates to renters, and let homeowners leverage their biggest asset for revenue. By working together on the local and state level, we can build more flexible housing markets, more diverse communities, and a more resilient American economy.
Recommended Resources: