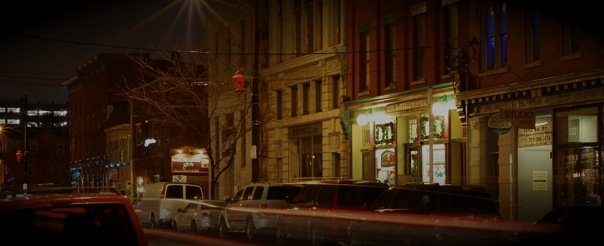 When you think of a vibrant city, what kinds of people do you envision? The artsy hipster barista? The forty-something entrepreneur dressed in jeans? The fashionable women in high heels enjoying rosé in an outdoor canopy cafe? Now try to picture another demographic living in the city: a family.
As a general rule, cities aren't designed (or redesigned) to accommodate the needs and desires of families. A series on cities from The American Conservative describes how more and more cities are being transformed into what the industry refers to as the Vibrant Urban Neighborhood. "The VUN—with its standard-issue bike shops and vintage clothiers, its "authentic" live-work spaces and dive bars, its predictable purveyors of vinyl records and locally-sourced foodstuffs, its de rigueur venues for generically hip "live music," its uniform throngs of overwhelmingly unmarried and childless active or aspiring knowledge workers ritualistically intoning the shibboleth of "diversity"—has metastasized from those erstwhile white-hot centers of hipness—Williamsburg, the Mission, Wicker Park, Silverlake—converting Bell Town and Bushwick, Echo Park, Seward, and the Pearl District, transforming D.C.'s H Street Corridor, LA's Highland Park, and dozens of other districts." (source) This approach to city development is eager to attract young working professionals but doesn't plan for how these working professionals can "remain in our cities as they age, change, or grow." (source)
A city made or remade to accommodate young adults doesn't require good schools. It doesn't need to provide a diversity of housing options beyond the studio and one-bedroom apartments. Affordable eating options aren't really on the radar and neither are playgrounds. In short, a city not built to accommodate families won't be able to accommodate families.
Even worse for families is the process of gentrification. Indeed, gentrification is inherently anti-family. When a city undergoes this process of becoming the kind of place that attracts young, childless urbanites, it raises rent prices, often resulting in driving out poorer families that can no longer afford to reside in the city or at least forcing them to allocate more of their income to basic housing.
As we seek to revitalize and develop our cities, we must remember our obligations to the family. Being consistently pro-life means promoting the flourishing of all people of all demographics.