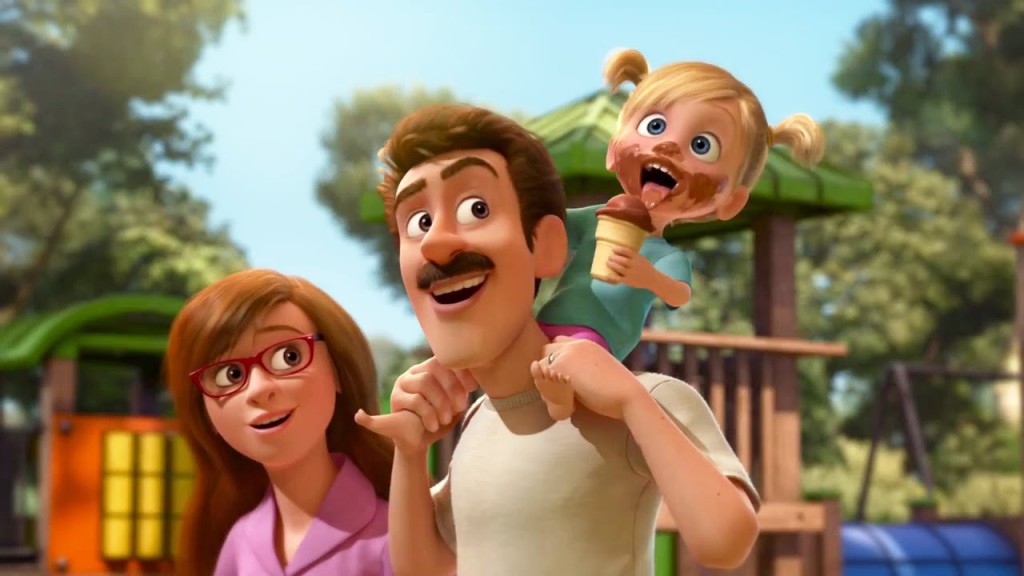 I'm going to name a few different emotions and I want you to pick which one you would like to see most dominant in your child's life. Ready? Here we go. Anger. Fear. Sadness. Disgust. Joy. I'm guessing you said Joy, right? As parents, we want our children to experience happiness and the thought of our child experiencing emotional pain is enough to cause us emotional pain.
As parents, we'd rather see our child experiencing this: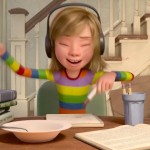 Than this: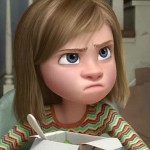 Or this: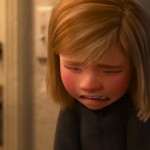 As it turns out, Joy feels the same way that you and I do. In Pixar's new film Inside Out, Riley is an 11 year old girl with loving parents, a passion for hockey, and a penchant for being silly. Inside her head, we see the control center where Joy, Anger, Fear, Disgust, and Sadness work diligently to keep things running smoothly.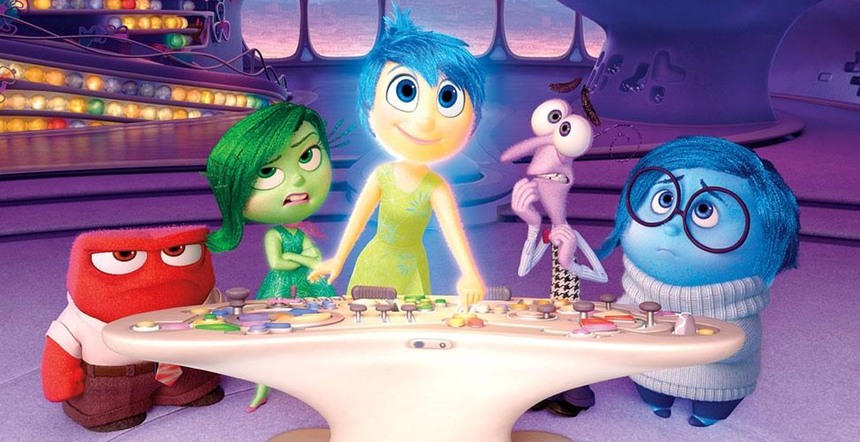 At one point in the story, when things are looking a bit grim, Joy reminisces about past memories. "You remember how she used to stick her tongue out when she was coloring? I could listen to her stories, all day. I just wanted Riley to be happy."
Inside Out tells parents that it's okay that children will experience sadness from time to time. It's normal and it can even be beneficial (sadness is a core part of empathy.) At the same time, Inside Out also tells kids that it's okay to be sad sometimes and that the best way to deal with sadness is to share it with loved ones who can and will care for you.
When the film's director Peter Docter pitched the story to Mindy Kaling (who played Disgust), she started crying and said:
"I just think it's really beautiful that you guys are making a story that tells kids that it's difficult to grow up and it's OK to be sad about it." (source)
Amy Poehler, who voiced Joy, spoke about how the film resonated with her own children:
It's such a great tool to be able to talk to young people. It's very hard to sit a child down and say, "How are you feeling?" … I have young boys and they say things like, you know, "Isn't it funny how Anger doesn't listen?" And I say, "Yeah, you know that was kind of like what was happening the other day with you at school." You know? Or they say, "I think that I'm like Fear when I don't want to go to bed." … It's like one step away from their actual feelings and they feel really safe in talking about it.

And also in the film there are these core memories, this idea that we all have these memories that shape us and we remember them. And I asked my son what his core memories were. And he listed off five things — some were big and some were small. And just to hear a young person tell you, like, "My life so far," it's fascinating. (source same as above)
Here are three tips for parents from Inside Out: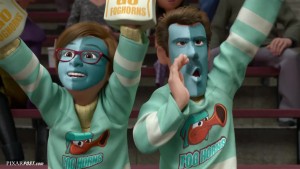 1. Place Your Child's Passions In The Context of Your Family: the love in your family creates attachment that leads to a support system. Spouses support each other and children are supported by mom and dad. In the movie, Riley is passionate about playing hockey. Her parents co-opt this into the family in two ways: A): playing pick-up hockey with her (on ice, and even in their new unfurnished house using brooms) and B): going to her games and cheering for her.
2. Talk To Your Child About Their Core Memories: ask your kids about the memories that define them. Ask questions like, "what is your favorite family memory?", and "Do you remember what made you feel the saddest?" – Let your children take the lead because the memories that are core to them may not be what you'd expect . . . but don't be afraid to use prompts as need, i.e., "remember when we first got Rover?"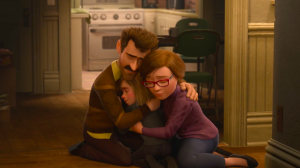 3. Love, Love Love: this is pretty obvious but never underestimate the power of your love in supporting your child as your child develops. Remember, physical signs of affection like hugs are biological "glue" that deepens attachment. Cultivate feelings of safety and openness that invites your child to share their heart and feelings with you and respond to their hurt with gentleness, care, and love! Remember, sadness has a role to play in your child's life but with your love and support, your child can weather the storms of life and live a life of joy.
I highly recommend the film for you and your family. It's worth noting though that, as you might expect with a film about feelings, this is a very emotional film. I suggest watching the film first as parents and determining based on your knowledge of your child what might be a good age to introduce it. But the potential for using this film within your parenting is great. I've already seen mommy bloggers post about conversations like: "Who is running your command center? Is it Anger? What might be a better way to respond to this situation." Kids are very good at picking up on the visual language that Pixar has provided.
*Copyright, Pixar (fair use)