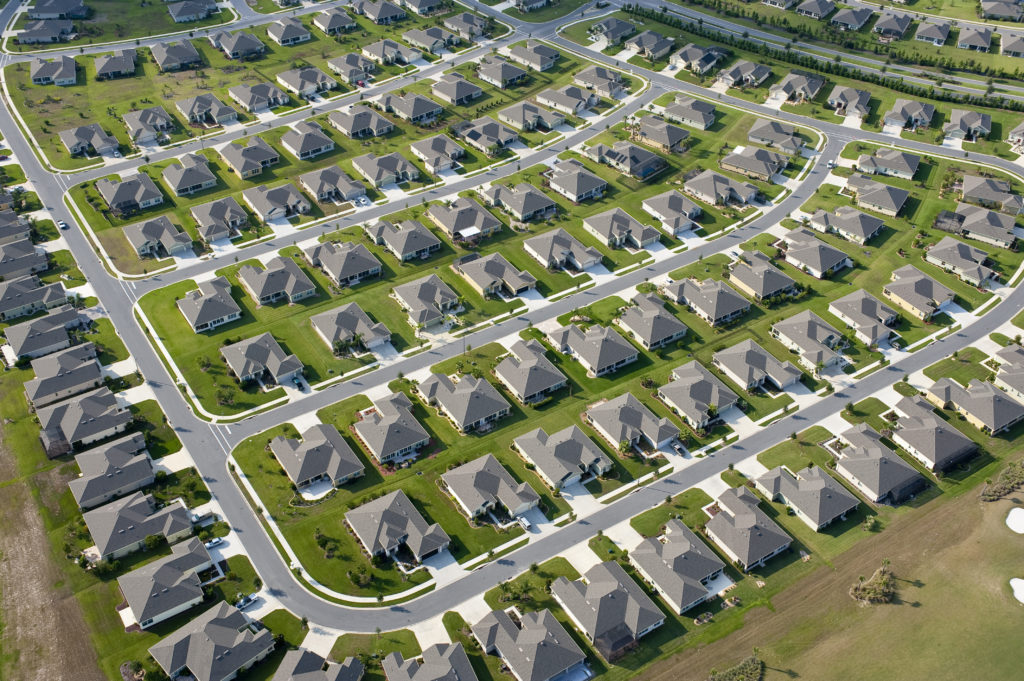 One of the biggest economic challenges facing Americans is the increasing lack of affordable housing. This challenge is present nationwide but the root causes can often differ by location because both state and local policy can have a direct effect on the availability of affordable housing.
In an editorial for LancasterOnline, Tom Baldrige, President & CEO of the Lancaster Chamber of Commerce, addressed the lack of affordable housing in Lancaster County. Baldrige noted that "permits for multi-housing developments and vacancy rates for homes and rental units are way below the national and state averages, while single-family housing permits only mirror national averages." Baldrige explained that "these factors show the making of an incredibly tight housing/rental market that could render affordable housing all but impossible" which would "significantly impact our ability to grow our population and meet the workforce demands of the future."
The lack of affordable housing in Lancaster County is particularly challenging for renters. LancasterOnline analyzed a 2018 report from the National Low Income Housing Coalition which paints a dismal picture for most locations in the US, including Lancaster County. LancasterOnline reports that "The estimated average wage for renters here is $13.24 an hour. But a person would have to earn 44 percent more — $19.12 — to afford a typical two-bedroom apartment in the county." To give an even more micro-scale snapshot of income/living costs, MIT has created a free online tool called the Living Wage Calculator. This calculator allows you to select both state and county and then to see what wage is needed under a variety of household conditions, including the number of working adults working (and whether full time or part-time) and the number of children. For example, this calculator suggests that a household with two working adults and two children, the living wage would be $15.47.  
While the Coalition's report is a helpful resource, much of the media coverage has not been duly critical of it. Christian Britschgi, writing for Reason.com, highlights a few shortcomings of the report. For example, Britschgi draws attention to how the report "measures the price of units by looking at units priced in the 40th percentile of rents." The report fails to mention, however, that minimum wage earns "have the option of shopping for the 40 percent of units that costs less than that, however." In addition, the report assumes one worker per rental arrangement but doesn't recognize that many people often split rent with a partner or roommates.
The most important point in Britschgi's analysis is that an often overlooked cause of the housing shortage is burdensome zoning laws. "In Los Angeles, some 57 percent of residential areas are zoned exclusively for single-family homes. In growing Seattle, it's 69 percent. In San Jose, three-quarters of residential land is restricted to just single-family homes." The key point to recognize from each of these case studies is that "preventing the construction of cheaper, multi-family units predictably raise prices." In light of this, Britschgi recommends that policymakers "focus on deregulating land use as much as possible so that a wide variety of housing options can be built as quickly and inexpensively as possible."
One possible solution to the challenges detailed above is to encourage the building and usage of Accessory Dwelling Units. ADUs, which include models like turning a basement or garage into a fully furnished apartment, allow everyday homeowners to supplement their income by renting to those in need of more affordable housing. As I argued in this article on tiny houses and regulation: "the market tells us that people want more options. When demand goes up, people could monetize empty space on their property. Let's remove some of the government regulations and let people choose what they do with their own properties."
If you want to learn more about Accessory Dwelling Units and my vision for how ADUs can help us usher in opportunities for homeowners and renters, check out this article.
I've also written a policy brief designed for lawmakers which you can access here.